Teddy Hull
Charlotte | 704.206.8325 V-Card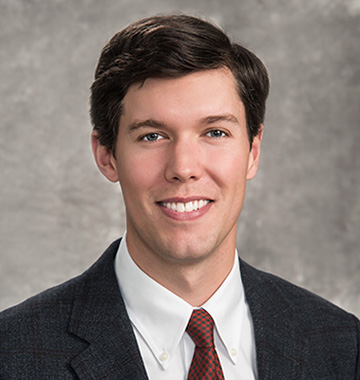 Education:
North Carolina State University, 2012
Bachelor of Science in Economics
Business History:
Teddy co-founded Collett Industrial in 2019 to focus on industrial development and acquisition opportunities in the southeastern U.S. Teddy is responsible for overseeing all facets of the firm's industrial business, including sourcing, capitalizing, and managing projects alongside a core team of development professionals at Collett.
Prior to forming Collett Industrial, Teddy was with Brightstone Capital Partners, a New York-based real estate investment management firm, where he was responsible for sourcing, underwriting, and capitalizing the firm's direct and entity-level investment opportunities. Prior to Brightstone, Teddy worked in the Investment Solutions division at The Carlyle Group where he was a member of the team responsible for coordinating all capital raising efforts for Carlyle's real estate multi-manager platform, Metropolitan Real Estate. Teddy began his career at MatlinPatterson Asset Management, a New York-based investment firm where he focused on strategic partnerships and business development initiatives across the firm's alternative investment platform.
Affiliations and Accreditations:
Commercial Real Estate Development Association (NAIOP)