John Collett
Charlotte | 704.206.8300 V-Card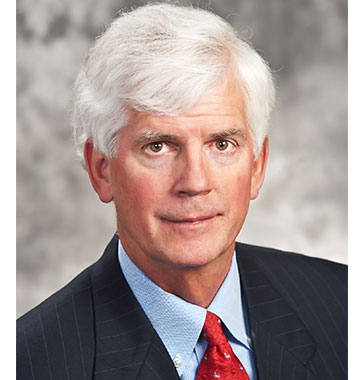 John Collett, along with his brother Robert founded Collett & Associates in 1989. His primary focus has been the development of community shopping centers throughout the Southeast and Midwest. The brothers, along with many their many fine partners, have been responsible for numerous projects totaling in excess of 15,000,000 square feet of retail development. John is especially proud of the many longstanding relationships with retailers, vendors, lenders, and joint venture partners.
Collett & Associates has offices in Charlotte, North Carolina, Greenville, South Carolina, and Dallas, Texas. The company specializes in the brokerage, management and development of commercial real estate. Today, John Collett remains very involved in all facets of the business.
"We have grown very slowly and methodically during our 28 years in business and have a very solid foundation. Our core strength comes from the fantastic collection of wonderful people at Collett who have stellar reputations, great relationships and enjoy working and exchanging ideas with each other".
Education:
Bachelor of Science in Economics
Duke University – Durham, NC, 1980
Affiliations and Accreditations:
International Council of Shopping Centers, Member
North Carolina Real Estate Commission, Broker
Myers Park United Methodist Church, Member
Foundation Fighting Blindness, Board Member since 2000
N.C. Department of Transportation, Board Member – August 2009 – March 2015
Charlotte Area Transit, Board Member – August 2009 – March 2015
CRPTO (MPO), Board Member – August 2009 – March 2015
N.C. Turnpike Authority – October 2009 - present
Quail Hollow Country Club, Board Member November 2014 – present